Date:
Wednesday, August 17, 2022 10:00 am - 12:00 pm
Join us live at the Escondido Center for the ArtsAugust 17, 2022. 10:00am - 12:00pm340 N. Escondido Blvd., Escondido, CA 92025
 Confused About Home Hardening?
Let's Get Un-Confused
      Learn the ins and outs of Home Hardening!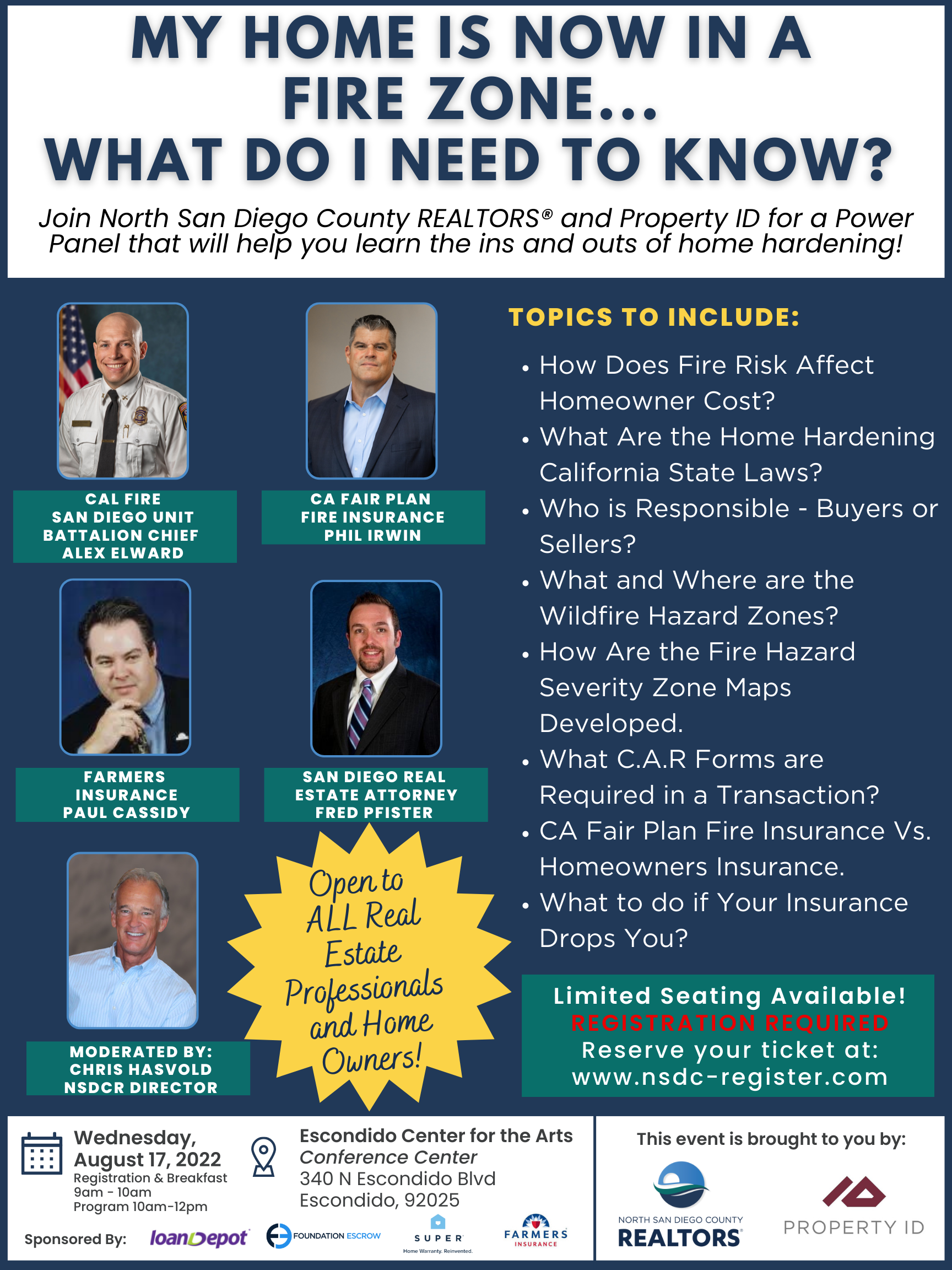 This event is open to ALL Real Estate Agents and Homeowners!
**Registration is Required**
Deadline to Register in August 16, 5:00pm.
Rapattoni Class ID:
081722HH